Name:
Benjamin (Sarge) L. Willard
Nickname:
Sarge, Captain Willard.
Age:
Appears to be early twenties (20-24) Is actually 22
Species:
Human
Desired Rank:
N/A (Didn't find any stone set ones)
Occupation:
Special Operations Officer (So a soldier)
[center]
Image:
Animal:
N/A
Appearance:
He's got brown hair, cut closer on the sides and longer on the top. 'Sarge' stands at 5'11 (feet of course). He's got a solid and muscular build. 'Sarge' is in well fit shape (No beach body ofcourse) Dark brown eyes, stereotypical with brown hair. Sharp-ish eyebrows on his forehead. (< Filler words) Can be seen with a beard sometimes but rarely, as it's normally shaved. Average skin tone, sort of tan but not beach tan.
Personality:
Most would call 'Sarge' cold or mean, thats normally not the case though. He can be harsh and inconsiderate, but this is to get the job done. He's quite vain and unknown, not talking much about himself. He will kill a man and not think twice of it, but isn't a ruthless killer. He's considerate, but can be very inconsiderate. He will do almost anything he has to to get the job done with time to spare. He's a little friendly to people he doesn't know, but will slowly warm up. He's disturbed by Furcadia and Animex
Joining Keys:
Removed by yours truly! -Nessa
History:
'Sarge' grew up living in the vast woodlands on a mountain where he attended school, learned shoot, hunt, drive, and survival skills. He grew up and went into the military at the age of 17. He's gone through several combat tours, and has killed plenty of people to prove it. He's got the records to prove it. At the age of 19 he moved into Special Operations and has done many top secret missions. Information he has can be vital to the humans protection, As for he hasn't seen a regular human from when he came 'home'. He isn't willing to tell anyone about this though, as far as he is concerned it never happened. He now lives in a cabin in the mountains (Located in the Woodland) as can be found there most of the time.
How did you find us?:
Vanessa, xD
Example Post:
'Sarge' was walking down the city streets. It was late at night, or early morning if you want to get things complicated. His watch read 3:40 AM
Great...
He thought to himself. No bars would be open, nothing would be open quite frankly. He took a canteen out of his back pocket drinking the whiskey from it. He'd hardly said anything to his wife until he said yes to the divorce. He'd been home for weeks now waiting for a mission from the military, the longer he was here the softer and softer he got, and the longer the enemy was in the field the stronger and stronger they got.
'God damnit...'
he thought to himself as he lit a cigarette, waiting and waiting.
Last edited by Sarge on Fri Aug 14, 2015 12:03 pm; edited 2 times in total



Posts

: 3


Join date

: 2015-06-12



Hey Sarge, just a few things, mmk?

For the species, just put human.  
Caaan you make your history just a taaad bit longer? -childish grin-
Admin





Posts

: 25


Join date

: 2015-06-02


Age

: 23


Location

: Within my abode






Posts

: 3


Join date

: 2015-06-12



Congrats! Your profile has been....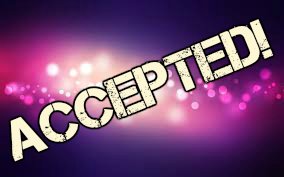 Head on over to the borders and make you're border post! Feel free to post in the Neutral Territories and PM any of our admins if you have any questions!
Admin





Posts

: 25


Join date

: 2015-06-02


Age

: 23


Location

: Within my abode




---
Permissions in this forum:
You
cannot
reply to topics in this forum