Name:
Maka Albarn
Nickname:
Maka
Age:
Fourteen
Species:
Furcadia
Desired Rank:
Conscript or Commissioner
Face Claim:
N/A
Occupation:
(If Conscript) Warrior for the Furcadian army, but prefers to be an entertainer in her sparetime.
(If Commissioner) Beta to the leader, entertainer in her spare time.
Image:
Animal:
A tan tabby cat.
Appearance:
Maka is fairly petite. She has large forest green eyes and has ash blonde hair which she keeps in pigtails, although there are certain times at her home where she will wear them in buns or straight down or sometimes styled on formal occasions.
Maka's primary outfit is a typical schoolgirl outfit consisting of a white blouse with a yellow sweater vest, a green striped tie, a red plaid skirt, and black boots with white buckles. When using Soul, she usually wears white gloves.
Maka also wears a trench coat with a cloak-like end (which alters its shape in various parts of both the manga and anime). In her initial appearance in the first chapter, her trench coat was so long that, when buttoned up, it seemed that she was not wearing a skirt. She has tabby white-and-tan fur, with white spots at the tip of her tail.
Personality:
Maka is bright, cheerful, direct and confident, smart, and hard working- in stark contrast to her partner Soul Eater, who is very laid-back, more likely to act on impulse, and impatient in comparison.[4] She frequently studies and prefer to stay in her house and read or study, emphasized by her lack of ability to play games such as basketball despite her athleticism and ignorant of it's various rules.[5] Maka is also caring and compassionate, willing to easily help a friend when in need with no personal gain in the end and help a newcomer such as Tsugumi Harudori on her first day.[6] She is somewhat of a self-depreciation hero. She achieves many great accomplishments throughout the series, and she always wants to help others and do the right things, thus she is well respected. She is also known to follow the rules of Shibusen and rarely breaks them, even going so far as to not kill Gopher despite his attempt on her life.[7] and scolded Crona on their first meeting, telling them to save their "excuses" for Death himself.[8] Maka also is capable to having great compassion and understanding, enough to not only befriend Crona despite their crimes[9] but even put forth effort in helping her when they was seemingly forgone into Madness.[10]
She is known to be strong willed and mature, unlike those such as her partner and Black☆Star and tends to look down on such behaviors, often calling them idiots.[11] Out of all the main protagonists, she is seen mostly as the most "normal" of the cast. It's been stated by multiple people like her own father that many of her good qualities come from her mother and even possess a mindset in which once she starts, barely anything stops her.[12] In the anime, it is expressed her best quality is her bravery by Crona.[13]
Despite this, Maka herself possess flaws and insecurities. She has been noted by her partner to be stubborn and gloomy and is sometimes prone to make decisions without regarding the other's feelings If she feels justified enough.[14] She also views the typical male sex negatively, finding them to be nothing more then "pigs" looking only at the sex appeal of females,[15] a notion in which may have manifested thanks to her father's lecherous actions and cheating on her mother. She also can be said to have temper issues, occasionally striking out those who annoy her with her Maka Chop and is not above striking her teachers such as Sid Barett.[4] She is also not above breaking the rules, such as taking advantage of her father's status to check out a book beyond her rank though did so to try to help Crona, but ended up checking out the Book of Eibon's Manuscript and knew it was not only a bad idea but felt guilty about it so ended up leaving "M" as her signature.[16] Having taken immediate interests in the revelation of possessing a Grigori Soul, Maka was described by Soul as "obsessed" with the "angel stuff" until she found her new-found mindset hindering her ability to fight a fellow possessor of the Grigori, Gopher.[17]
One of the her main insecurities seen early on was her fear of her partner, Soul, being the one who "carried" her throughout her battles. So much so she strived at one point to get stronger to the point of ignoring her partner's personal views on the situation and blamed herself for Soul falling to Crona and Ragnarok during their first fight.[18] She also struggled with accepting her partner's celebrity status as a Death Scythe, feeling that he became one because of his own efforts with her contribution being useless as well as being jealous of not only Liz's sharing the same interest in music and understanding it better with Soul but also Patty's ability in being a even better fighter then her.[19] This caused her to break down so much, she was almost willing to let Giriko sexually assault her and was initially unwilling to help Soul fight the adversary until she came to her senses. Despite being close to her father as a child,[20] much of their relationship became strained when he cheated on her mother[4] and made her secretly fear rejection from people she cared about, most notably her Demon Weapon partner, Soul.
According to Soul, her hobbies includes reading books and doing puzzles.[14] and in the anime, is secretly fond of the "Pon Pon Dance", a fact in which she is embarrassed about.[citation needed] Her favorite book is The Dark Side of the Moon by the fictional author of Lorda Donsany.[21] She also stated she always wished to go inside a book, having been able to do so when she traveled into the Book of Eibon.[16]
Joining Keys:
Joining Keys have been posted and removed. - Desires Admin
History:
Around the same time Black☆Star was born, which was thirteen years prior to the beginning of Soul Eater, Maka was born to her father Spirit Albarn (at the age of eighteen) and his wife. Throughout her childhood, she became displeased with her father's behavior as he cheated on his wife, which led to a strain between the two. She follows in her mother's footsteps and aspires to be one of Shibusen's top students and to collect 99 Evil human souls (Kishin eggs in the anime) and one witch soul to create a Death Scythe, which she hopes will be more powerful then her own father. She was able to defeat the kishin (A powerful demon), possibly saving the world from insanity. However, after this, Maka, Death the Kid, Black*Star, Crona, and the rest of their friends ran into a witch named Sira. Sira cast a spell on them, teleporting them to this dimension. Maka is still looking for her friends today, and isn't sure if they were turned into furries or not.
How did you find us?:
Belle told me about it.
Example Post:
The wind wasn't blowing. The air was unnaturally cold. On the outskirts of a forest, which overlooked a large city, walked a young woman, her eyes narrowed as she stared out at the shadows of night. Everything was so cold. It was almost unbearable. Had it not been for the fact the woman's eyes were glowing, slit, like a reptilian. A tail whipped back and forth from behind her. It was colored a greenish color, as many reptiles were, and had small spikes running down the top center of it. The woman appeared to be totally focused on the city below, which was surrounded in darkness, only illuminated by the moon, which glowed with almost effortless splendor above the city. The woman thought of all the creatures that could be down there. She KNEW that one or two were of her kind. That was why she was here. She had tracked them, Team Drakon, far and wide across Hoen and finally stopping at this city in Unova.
A Sceptile walked up to her side and looked at her. Something she couldn't read seemed to glitter in those alluring green eyes. The beautiful Pokémon seemed to be a spectacular sight in the moonlight as the shimmer of the darkness illuminated it, making it shimmer, as if someone had sprinkled sparkles all over its glossy green hide. There was eagerness, confusion, wonder, and seriousness in those dazzling green eyes. An expression Sceptile often wore ever since Jewel had started tracking Team Drakon. He was asking the same question she was asking herself. Why was she chasing Team Drakon? Because she needed to protect people from what had happened all those years ago.
Then Sceptile seemed to smile at her. "Sceptile," it said in a carefree way that made Jewel smile. Sure, she couldn't understand Sceptile like she could understand Latias - who had vanished into the night like the legendary liked to - but Sceptile had been her starter, and they shared a unique bond. Often times she wondered what Sceptile would look like as a reptilian. Still smiling, she reached out her hand and patted Sceptile on the head, "You always know how to cheer me up after a stressful day, don't you?" she said soothingly to the grass type, and he replied in a cooing tone, "Sceptile scep," which only made Jewel smile more.
Something suddenly rocked in the bushes, making the wind grow in pace, brushing her face hard enough to feel like someone had just sped past her. Jewel spun around on her heels, taking a defensive stance, her tail shaking back and forth, her claws unsheathing. "Who's there!?" She shouted at the wind, snarling. The shaking continued. Sceptile turned around and took a defensive stance, ready to fire a Solar Beam at the first glance of trouble, raising its head and growling in a threatening way. The shaking continued violently, making Jewel wish her Latias was here.
With a woosh of air, another reptilian shot out of the trees. Her hair was pitch black, and it rolled down her eyes as she landed behind Sceptile and Jewel, who quickly spun around. They, as well, had a tail, and scales covered their body. They wore ripped clothing, but it was obvious that they wore the symbol of Team Drakon. In their hand was a pokeball, turned green instead of the regular red thanks to their transformation into reptile form. They had a muzzle with many sharp teeth as well. They raised their head and let out a terrifying snarl, and suddenly threw the pokeball, keeping an eye on the shadows behind Jewel and Sceptile.
Out popped a Luxeray, but it was also changed. Its black mane had become a frill of scales, its fangs had grown much bigger, like a saber cat. Its eyes had grown slits, and its fur had been replaced with scales. Green scales combined with its black and yellow ones. Its tail had become more straight, with a thunderbolt rather then a star at the end of it, the thunderbolt shaking like the rattle of a rattle snake. The paws of the Luxeray no longer were fluffy, and were instead shaped like that of a velociraptor. The mutated Pokémon raised its head and let loose a roar, "LEAXSHHHUA!" it snarled.
And right when Jewel had wished she had her bonded pokemon, Latias, with her, the great beast that was a mutated dragon/psychic burst forward from the trees in all its intimidating glory. Its head had become much more narrowed, with the horns on either side of its head forming a kind of frill, like a Triceratops, down its neck. Its hands had become much more dragonoid, like that of charizard, and had gained sharp claws. Its wings had turned into much more intimidating dragon wings, and its backend had grown a tail, which at the end instead of those two steering things it had a kind of thing like Toothless from HTTYD. The Latias dragon let loose a scream, "LRRRRAHHHHHR!"
Latias must have tracked the Team Drakon woman! Jewel turned back to the woman with a snarl, and both reptile women lowered onto all fours, snarling at each other. Jewel, however, made the first move. She shot forward with the speed of a striking Arbok, her claws outstretched. She managed to nick the enemy, and smirked when she smelt the satisfying metallic scent of the enemy's blood on her claws. And indeed when she looked, she noticed that the Team Drakon member was bleeding on her neck.
Then Reptile Luxeray made his move. He literaly bowled into Jewel, knocking the breath out of her. At first she was too focused on getting her breath back, but then hot pain seared through her body. She let out an earsplitting scream as Luxeray dug his claws into her ribcage, tearing at the skin, and searing a hideous scratch down to her stomach, before finally being knocked off by an enraged Reptilian Latias. Jewel let out a gasp and gripped her side, her hand quickly becoming wet as blood dripped from it. The ground was now soaked with the metallic odor, and she wished she didn't have a super sense of smell. But she wouldn't give up this battle. Not quite yet.
With another snarl, she threw herself to all fours, ignoring the searing pain, and threw herself at the enemy. She locked her claws around the enemy's shoulder and the two began to tumble in a frenzy, claws scratching knees, stomachs, chests, shoulders, faces, and necks in a flurry to land a blow on each other. Jewel struck a paw out the woman's face, and in turn she hit her in the chest. Blood flew everywhere, and everyone's muscles ached. Jewel was painfully aware of Reptilian Luxeray crowding Sceptile, with Latias trying to protect both her starter and herself.
Time to finish things. Jewel jumped away from the stranger Team Drakon woman, landing with surprising agility on her feet about three meters away. As she landed, she dropped down to all fours, and opened her muzzle. From it, a strange aura began to glow in the form of a ball. Then she reared up on her hind legs, twisting her head around for more power, and shot forth a ball of energy at the opponent, otherwise known as Hyper Beam. She had borrowed a move from Latias thanks to their bond. Jewel didn't bother to wait for the dusk to clear before her claws began to glow and she jumped into the fray with Luxeray, using Dragon Claw against the cat reptile, sending him flying over into the dust with his master.
Jewel landed on all fours next to Sceptile, who seemed fine now that she looked at him, and Reptile Latias, who also appeared fine. She then was aware of the pain she was in, and stood up, leaning on Sceptile with renewed fatigue. She raised her head, and noticed Latias wasn't as ok as she had thought. The Pokémon actually had several bad scratched on her stomach, and Jewel noticed with disdain that the dragon pokemon also had a black eye, yet she seemed to be acting ok....
Latias' wellbeing was put on hold as suddenly something leapt into the sky. It was Luxeray! And his trainer was riding him. They still had scares, but they must have quickly healed themselves while Jewel had been distracted. As the trainer landed, she smirked evilly at Jewel, and she in return snarled at the arrogant woman. She had to admit, though, she was strong. The woman then snarled at her, "Ignorant girl! You are only delaying your demise! Can't you see this is a blessing? Stop trying to delay the mutation! And stop looking for a cure! Things will only get worst for you! My advice? Keep your meddlesome nose out of the affairs of Team Drakon!" And without a second word, the woman spun around and launched her Luxeray into the city.
At first Latias let out a screech and tried to follow them, but Jewel stopped her. "Latias, wait!" she cried, jumping onto Latias before she could take off, "Don't try to follow them! As much as I'd like to, we are too injured. We need to regain our energy before we can continue...." she said. Latias looked at her with anger and impatience, but otherwise stayed put. Latias was smart. She knew that if she rushed off now she'd be weakened without Jewel, and Jewel without Latias. If Jewel came, they lived the risk of one of them dying. So instead they stayed on the Cliffside, watching the city with impatience as they waited for their wounds to heal.....
Last edited by Maka on Thu Jun 18, 2015 8:08 pm; edited 2 times in total



Posts

: 2


Join date

: 2015-06-17



Hello and Welcome to True Desires!

Before we accept you, there are three little things you must fix!

- You must have an avatar. Preferably, no wider than 150 pixels, and no taller than 300. If you need help re-sizing images, please PM one of our admins, or myself!  

- You must have an occupation. Even if you are a rogue, you have to have a job. If you need help finding one, again, please PM one of the admins!

- Since you are a Furcadian, you were supposed to delete the Face Claim section as instructed in the Joining Profile. Only Animex must do the Face Claim piece.

Fix these things and we will have you accepted in no time!



Posts

: 6


Join date

: 2015-06-16






Posts

: 2


Join date

: 2015-06-17



Congrats! You're profile has been....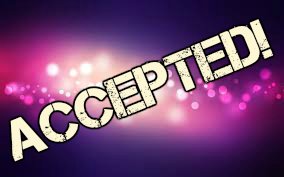 Head on over to the borders and make you're border post! Feel free to post in the Neutral Territories and PM any of our admins if you have any questions!



Posts

: 6


Join date

: 2015-06-16




---
Permissions in this forum:
You
cannot
reply to topics in this forum